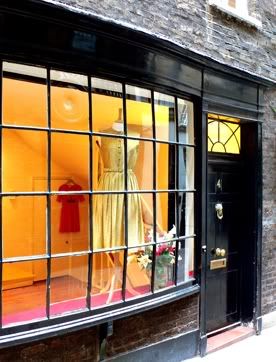 I attended a very special Semple Secrets Event, which welcomed as a special guest, the fascinating fashion expert, Claire Wilcox, from the Victoria and Albert Museum.
It was based in Maggie Semple's charming mews house HQ, which was built in 1692 and has the most incredible Dickensian feel.
And the event perfectly matched the surroundings. It was intimate, touching and thoroughly enjoyable. A small gathering of people, all very different but all with one thing in common, a true love of fashion and a deep appreciation of it relevance to life's meaning.
So we sat and shared our views on the clothes that have special meaning to us.
Claire Wilcox brought along two skirts, both by Comme Des Garcon, which are her most treasured items. Interestingly, she has only ever worn each of them once, but they both have huge significance for her.

Claire is fascinated by the way both skirts challenge the norms of fashion, with their curves and bumps and lumps in unconventional places.




Claire admires fashion's power to subvert our notions of ourselves as women, to challenge our identities and physical shapes and ideas of perfection, in the form of sublimely beautiful artefacts.




In particular, Claire loves the way both the skirts fasten. The one below uses a pin, which permanently marks the fabric, leaving a physical record of how many times it has been worn.

As Claire had only worn it once, it was now receiving it's second scar as the beautiful Stephanie, from Semple, modelled it for us, adding to its history.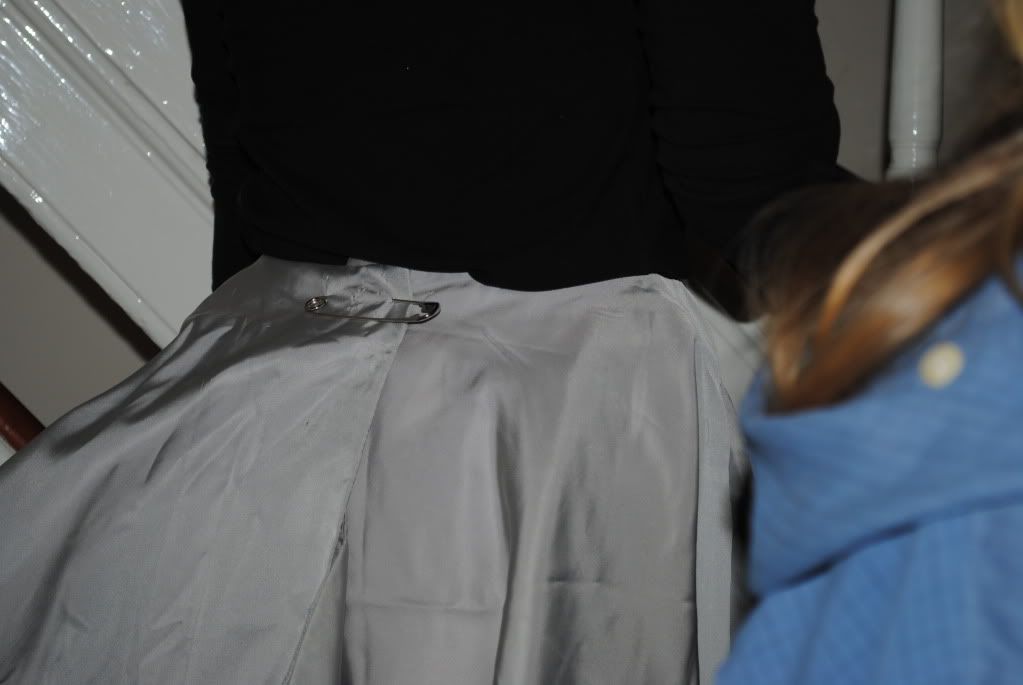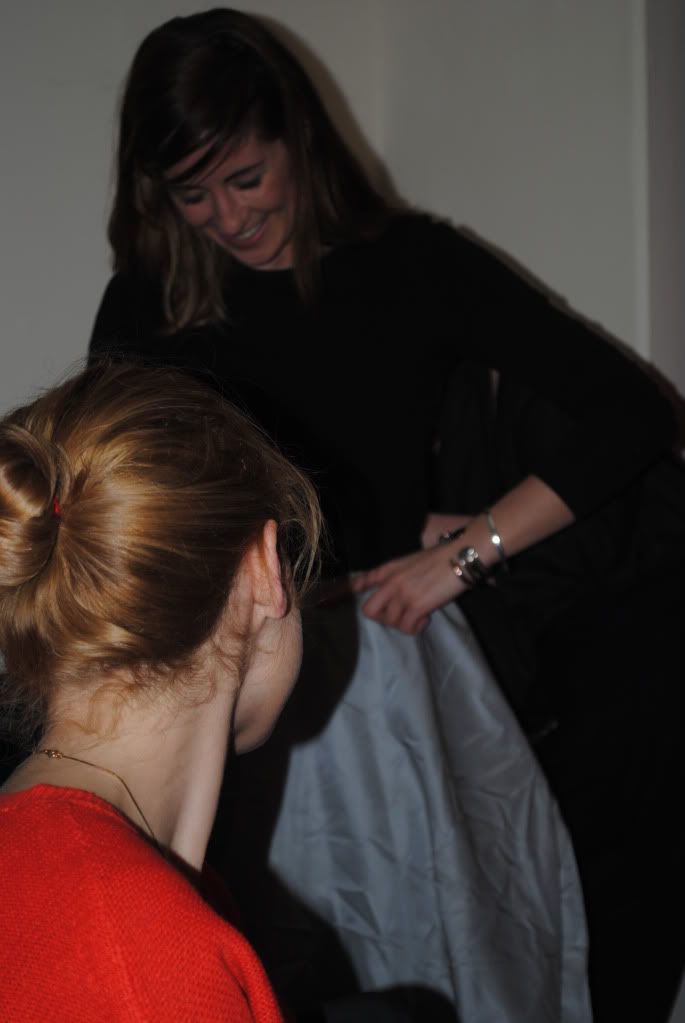 Actress Beryl Mayes brought along her most treasured item, a Young Jaegar dress from the 1950s. It is completely divine and has proved itself to be a timeless classic that Beryl's daughters and granddaughters have also enjoyed and loved.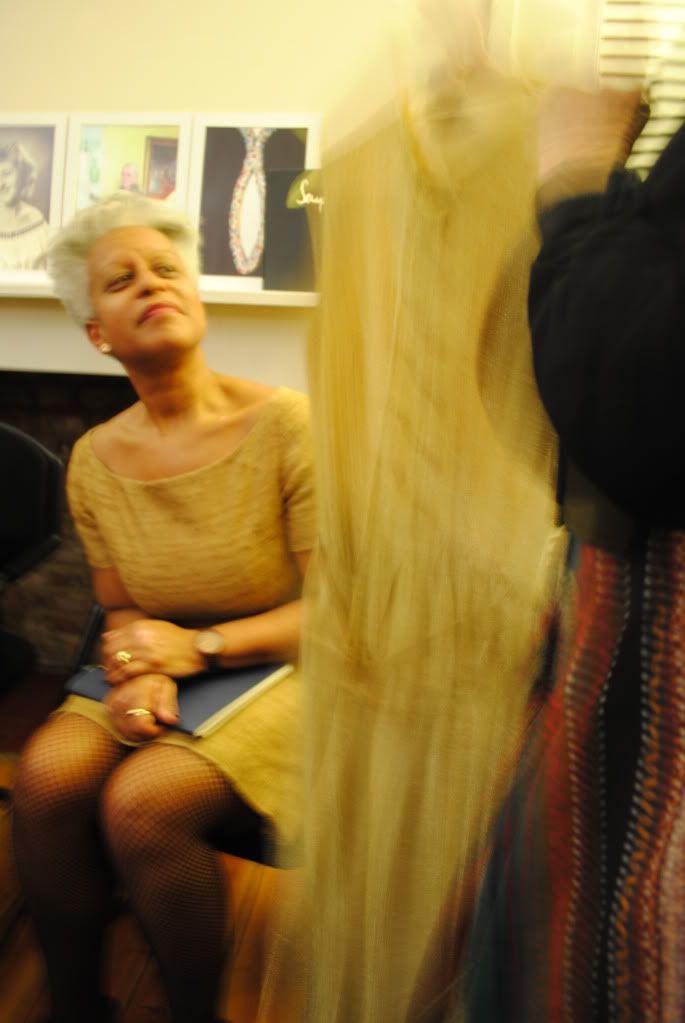 Young Jaegar Dress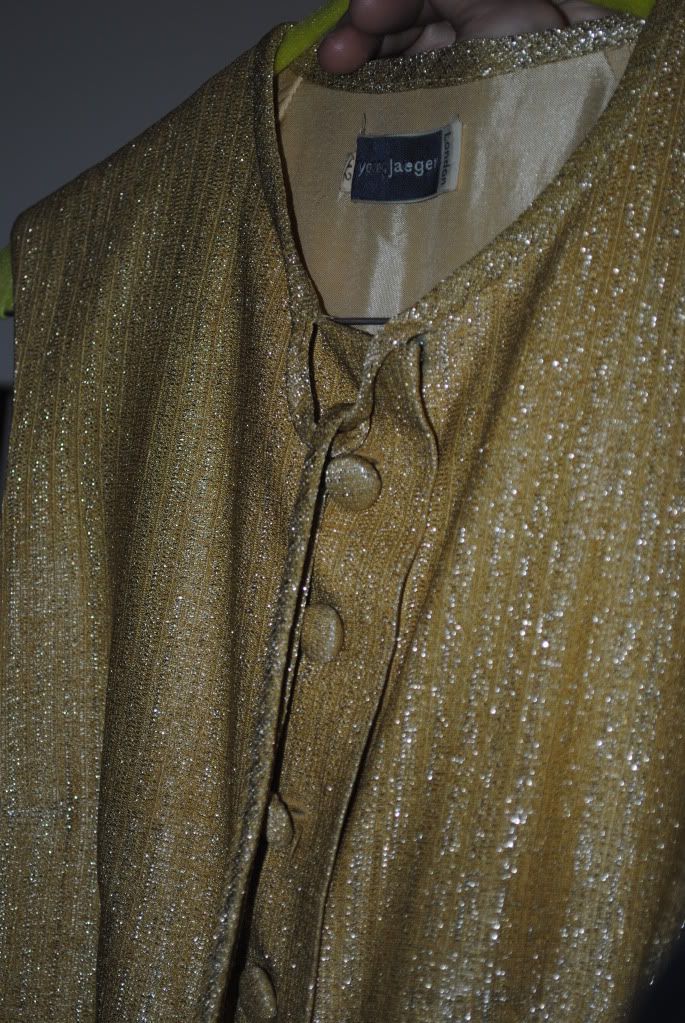 Young Jaegar Dress
Fellow blogger and friend, Lisa from
Stylisa
, brought along her favourite dress. It is an amazingly vibrant vintage dress that Lisa snagged for just £10. She says it makes her happy when she wears it. Such are the powers of fashion and our ability to choreograph our identities through clothes.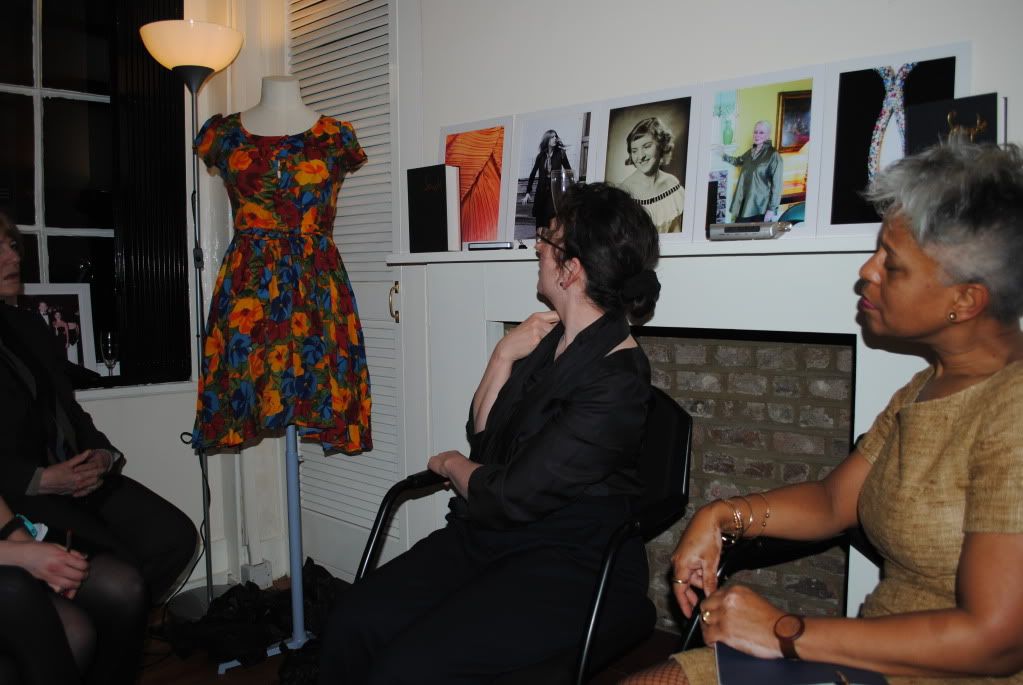 This is just one of Lisa's vast collection of vintage dresses. She has over 500, many of which have been given to her by her mother who is a great fashion inspiration to her.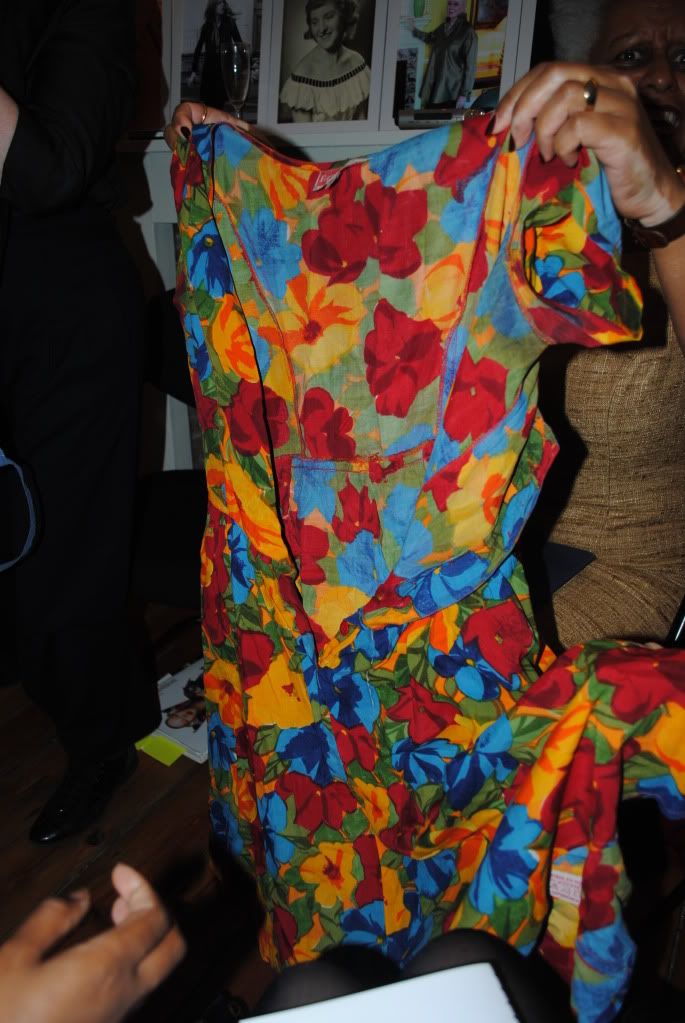 It was such a enjoyable experience to sit and listen to all these beautiful fashion stories and to appreciate the importance that clothing has played in our lives and how it can make us think and feel.
It could be so easy to dismiss the topic of fashion as trivial and irrelevant, but here we were free to pay homage to the power of clothes throughout time. Vehicles for freedom and self expression, historical artefacts and also a huge player for the economy.
Fashion really is a serious business.
For more information about Semple Secrets and upcoming events visit www.maggiesemple.com, and follow on Twitter and Facebook.
Ree
XXX