Win an HTC Windows Phone handset with ReallyRee!!
To cheer you up in this rubbish weather which we fondly (or not so much) associate with the British Summer, ReallyRee and Windows are offering one lucky reader the chance to win a Windows Phone handset, Microsoft's must-have smartphone for anyone into music, tweeting, facebook and lots more.
Windows Phone is a super gorgeous phone and I have been playing around with one for the last few weeks just to make sure that it's good enough to give away to one of you lovely people...and it is!
Win an HTC Windows Phone handset with ReallyRee!!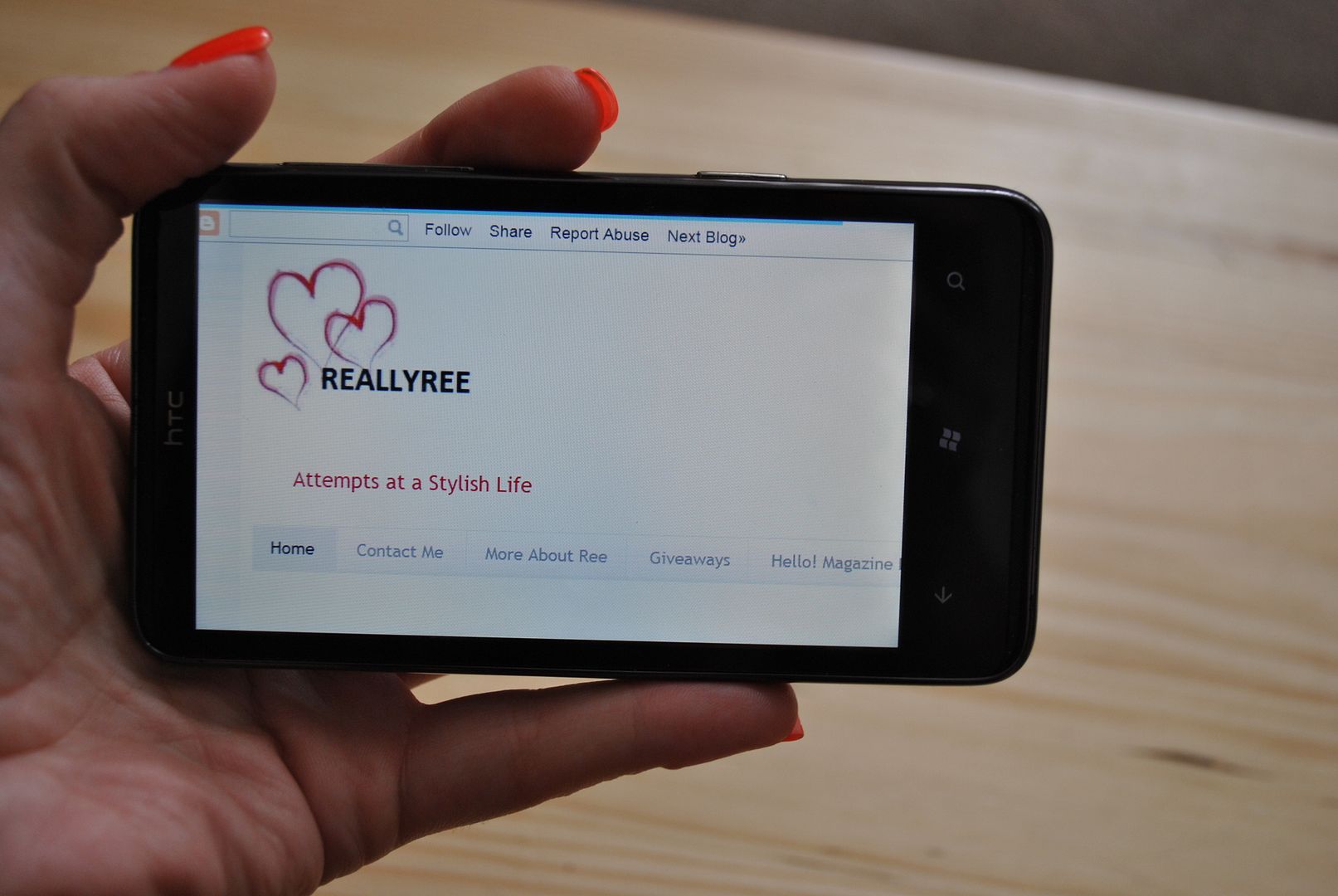 Win an HTC Windows Phone handset with ReallyRee!!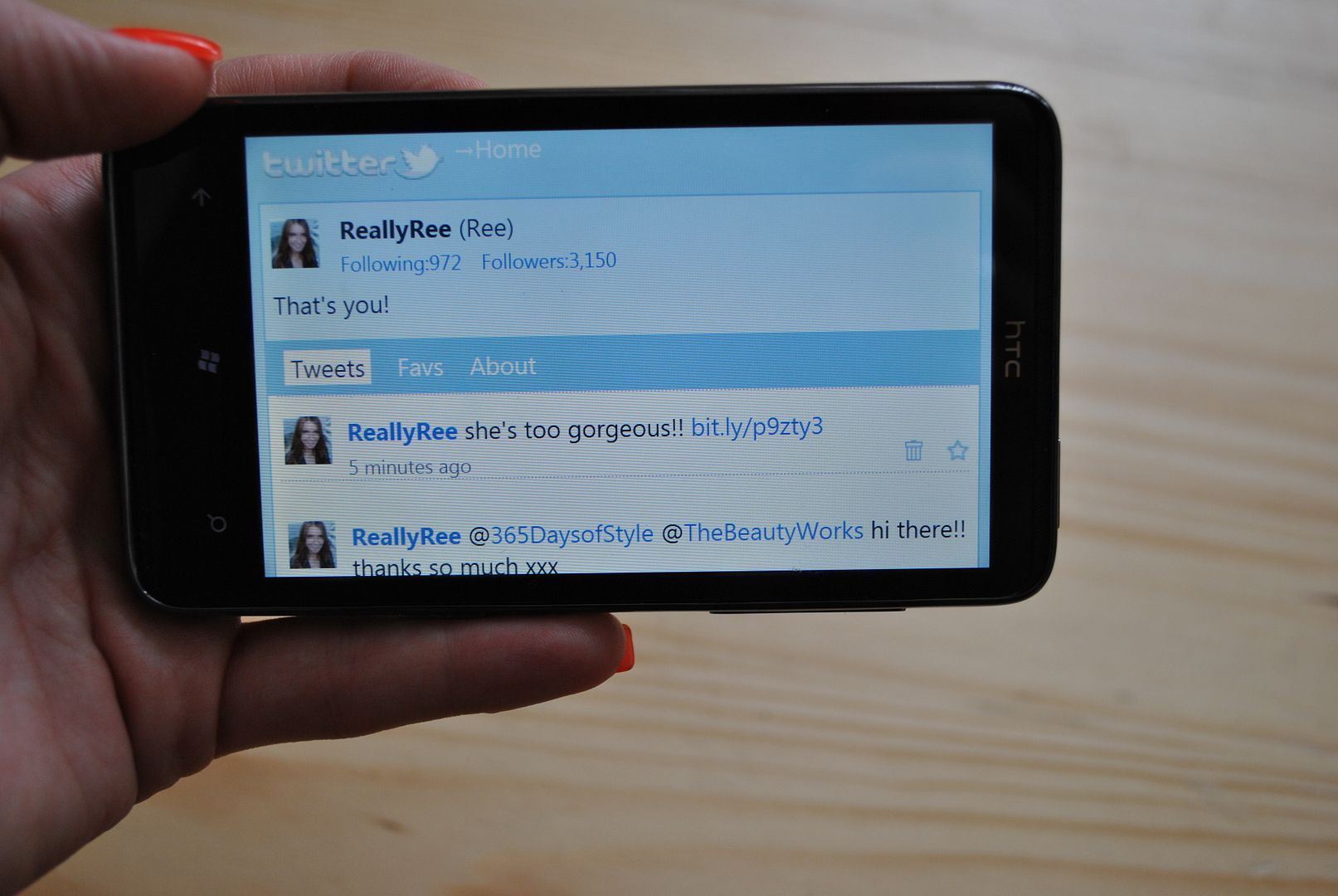 Win an HTC Windows Phone handset with ReallyRee!!
It has a range of apps which will help you through life as we know it, and with twitter and facebook on the ready, zoom camera and video recorder, you'll be all set for any fun and frolics you have planned..
There is a great music app called Shazam that allows you to identify almost any song you hear. Shazam will listen to the song for a few seconds then tell you the song title and artist. Once you've got the song title sorted make sure you know all the words with Lyrics, an app that instantly searches for the lyrics to any song.
And talking of our rubbish weather, be on standby for any good days with Weatherbug which offers the latest weather information including current conditions, extended forecast and live weather camera images!
And because I am constantly lost, The Where's my car app is a fave. It allows you to simply set your cars location by clicking on the car icon, then when you're heading back the app will map out a walking route to your car, complete with the distance from your current location! What more could you ask for??!
So you want one don't you? Well if you win. you can have one...
Here's how to enter!!!
Follow this this blog via Google Friend Connect (which you will find in the right bar of this page) and

Leave a comment on the bottom of this post to say

you would like to enter

Tweet "Win an HTC Windows Phone handset with @ReallyRee - http://bit.ly/riubZX "
Be sure to let me know all the ways you have entered in the comments.
This giveaway will close on Sunday 11th September and the winner will be selected at random shortly after that. You must be 18 to enter and a resident of the UK.
Good luck!! Go go go!!
Ree
XXX